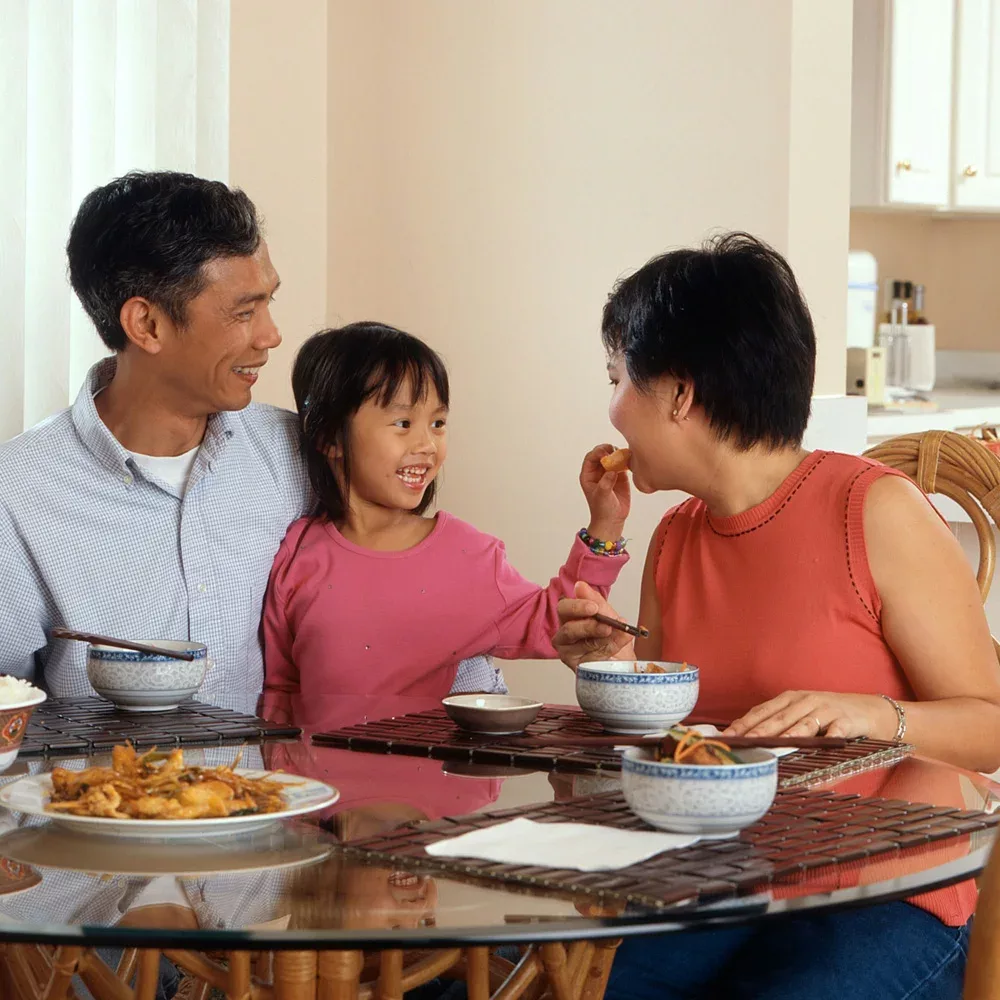 Should I brush before or after breakfast?
Everybody knows that dentists recommend brushing your teeth for twice a day and that brushing should take two full minutes, for healthy teeth and gums. However, when to brush is another question. Is there any benefit to brushing when you wake up rather than waiting until after breakfast? 
Most people brush their teeth after breakfast because it seems to make the most sense. After all, you don't have to risk drinking orange juice with a minty tasting mouth. Plus, you can leave the house for work or school, knowing there's no food lodged in your teeth.  
However, there is data that suggests brushing when you wake up is more beneficial than waiting until after you've eaten for the first time. 
Brushing your teeth at the same time each day can help create a regular habit. And, if brushing before or after breakfast helps you to remember to brush each morning, you may be better off sticking to your regular morning routine, regardless.   
Why it might be better to brush your teeth before breakfast
When we sleep, we produce less saliva because our mouth is in a restful state. While this is good for our sleep cycle (and pillows) this lack of saliva dries our mouths out during the night and can leave us with a bad taste when we wake up.  
There is another downside to producing less saliva overnight. While we sleep, plaque-causing bacteria are multiplying in our mouth. Sometimes our teeth can feel like they are coated in a slippery film when we wake up because there is no saliva to wash the plaque away.  
Brushing when we wake up, washes away the bacteria and plaque that cling to our teeth. The fluoride in our toothpaste not only rids your teeth from cavity-causing nasties, but it also coats the enamel of our teeth with a protective layer that prevents acids from eating away at the tooth. 
Brushing first thing in the morning also helps to kick-start saliva production.   
The downsides of brushing your teeth after breakfast
Brushing your teeth before breakfast is more beneficial, but are there any downsides to waiting until after breakfast? 
Dentists recommend waiting thirty minutes after you've eaten before brushing your teeth. For some people, there isn't enough time in their morning routine to wait that long. However, if you brush your teeth immediately after eating breakfast rather than removing bacteria from your mouth, you can actually end up covering your teeth with remnants of acidic food. This can weaken the enamel of your teeth.  
Some breakfast foods are actually bad for your tooth enamel. This is because they can be high in acids, or sugars, or when saliva breaks them down, they turn into sugar. If you eat the following foods in the morning, don't brush your teeth immediately after eating: 
Citrus fruits – these fruits are high in natural acids. While citrus fruits are high in vitamin c and other nutrients, their acid erodes enamel making your teeth vulnerable to cavities. Eat citrus fruit in moderation and wash your mouth by rinsing or drinking water after you consume these fruits.

 
Dried fruit – dried fruit has lots of good health benefits. However, the stickiness of dried fruit can make them cling to your teeth where they leave behind sugars which attack your tooth enamel. Always brush and floss at least 30 minutes after eating dried fruits and rinse your mouth by drinking water.

 
White bread – when you eat highly processed bread, like the white variety, the saliva in your mouth breaks down the bread's starch into sugar. White bread also turns into a gluey paste in your mouth, coating our teeth and crevices in between them where they release sugars which attack our tooth enamel. Switch to wholegrain breads instead.

 
Orange juice — you may think that drinking orange juice is less harmful to your teeth than eating citrus fruit, but even the juice of an orange contains quite a lot of acid. Drink orange juice in moderation or drink alongside a glass of water so that the acids aren't clinging to your teeth. 

 
Pastries — like white bread, pastries are high in sugar and can coat the mouth in a sugary paste when you chew. Make sure you drink plenty of water and brush your teeth after thirty minutes after you eat pastries. Pastries are high in fat and sugar and should not be consumed regularly.

 
Brushing after eating these foods can push the acids and sugars around your mouth where they can attack the delicate enamel coating on your teeth. However, if you brush your teeth before breakfast, the sugars from these foods will cling to your teeth for the rest of the day. So, what should you do? 
If you consume any of the above foods for breakfast, wait at least thirty minutes before you brush your teeth. This way, you'll rid your mouth of sugars and acid which can attack your enamel through the day while avoiding brushing sugars into your teeth. 
Regular checkups are the best way to maintain and monitor oral health regardless of when you brush your teeth. If you need to book an appointment with a dental health professional, click here.